Diverse signs of life in our back yard is a good thing. It is good for us, our city, society, and planet.  After all life is interconnected and interdependent in complex ways.  It is fair to say the more we know about the health of plant and animal life around us including our life and our impacts, the better off we are.  The 100-year old urban planners principle 'act local-think global' sums this model up nicely.  It is also fair to say that the lack of urgency and broader social organizing around this old principle, has led us to where we are today, with increasing warnings from the science community of species decline and growing impacts of climate change.   
Building on the walking tours of the Four Coves Biodiversity Project, Life Signs is an awareness campaign designed to engage community members with stewardship efforts in northern Manhattan.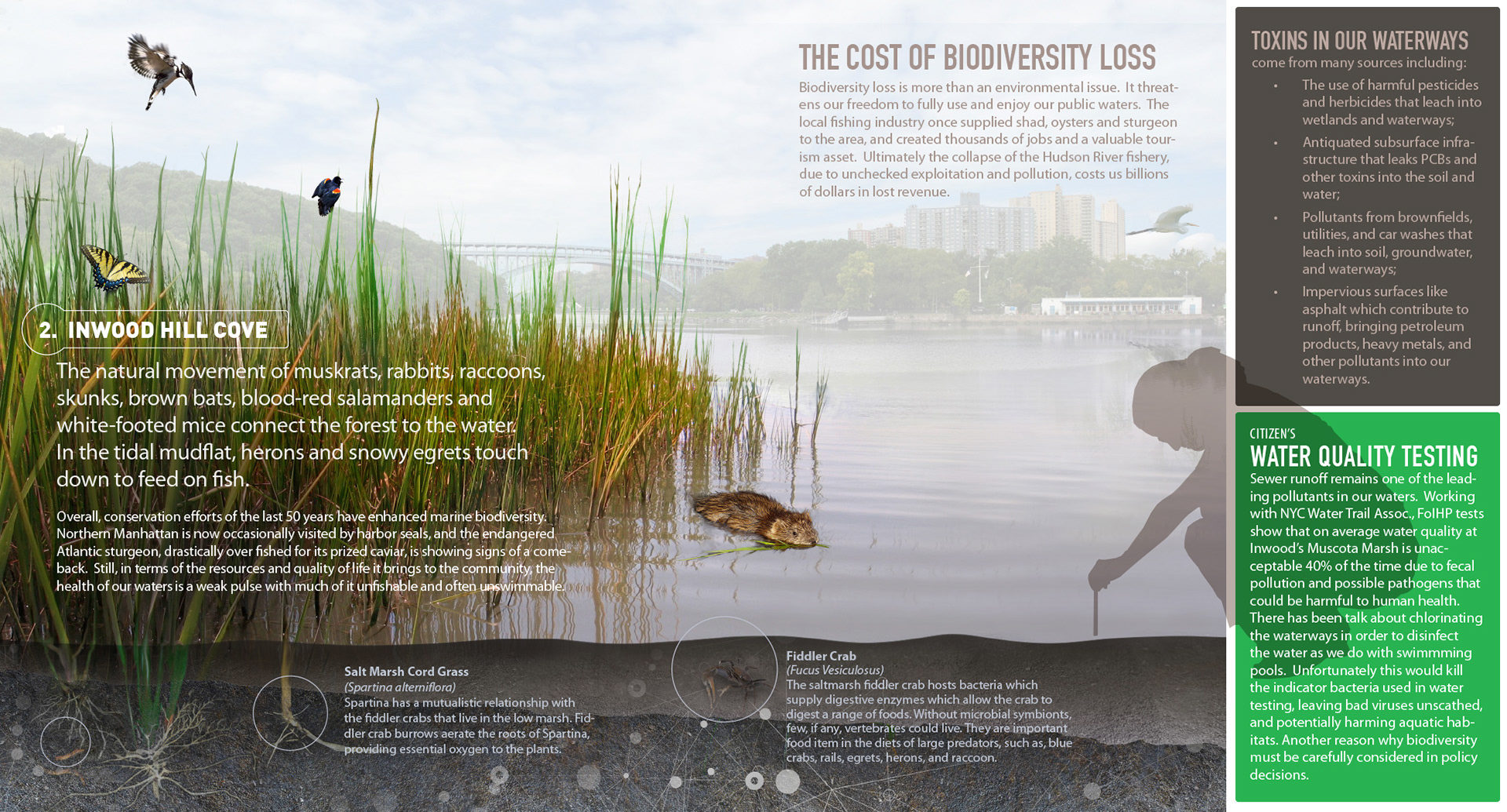 Life Signs is a collaborative effort, inspired by the ideas and hard work of Friends of Inwood Hill Park, New York Restoration Project, Manhattan Wetlands and Wildlife Association, Friends of Sherman Creek, and Riverkeeper.  Life Signs received support from the New York - New Jersey Harbor & Estuary Program and the Hudson River Foundation, Citizens Committee for New York City, and the Partnerships for Parks Inwood Parks Grant, made possible by Columbia University.  Special thanks to Guy Meyer for the project name.